by Shark Tank entrepreneurs for all entrepreneurs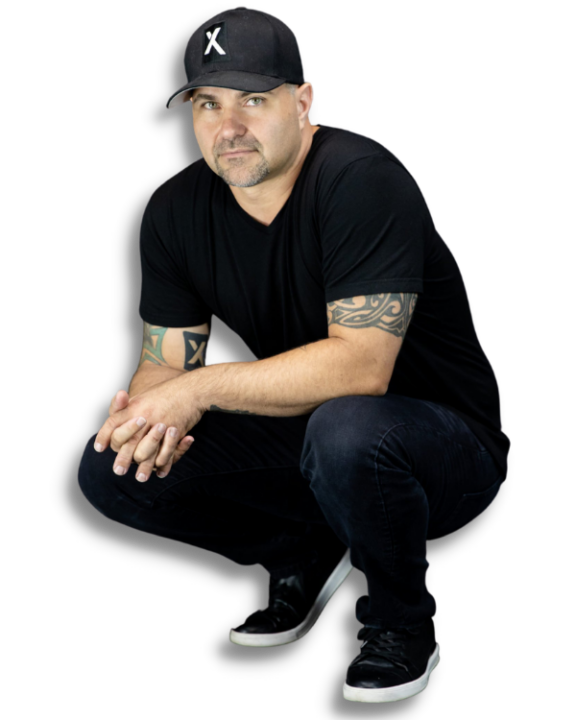 The Inventor and CEO of FlexScreen, Joe Altieri, shares wisdom that he has gained from his Shark Tank experience, and his journey as an entrepreneur and business leader.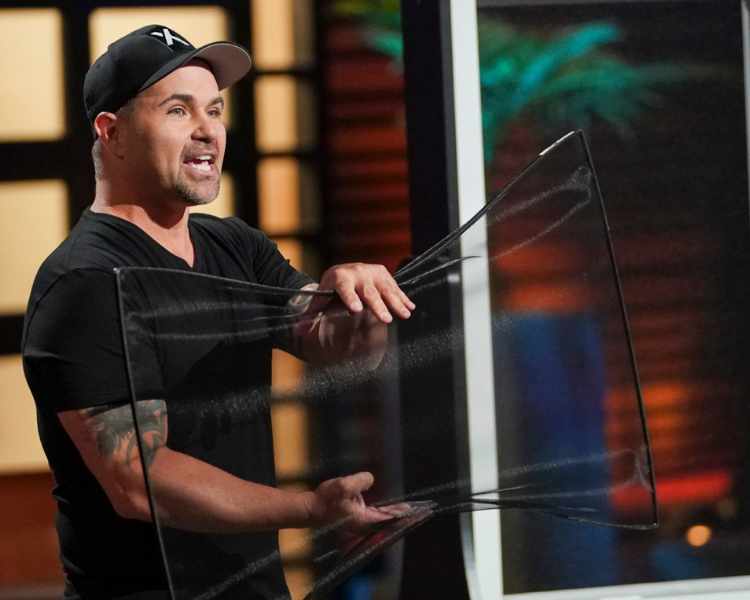 A WORD FROM JOE
As the Inventor and CEO of FlexScreen, my recent experience on ABC's hit show, Shark Tank, was surreal. Standing before these famous investors, presenting the product that I invented in my garage, and having three of the five Sharks battle over FlexScreen exceeded every expectation that I could have imagined for my business.
This experience taught me so much that I started a blog called "Lessons From The Tank," where I share some of my most vulnerable moments and insights gained from the beginning of the Shark Tank process to the final deal with Lori Greiner. I believe it will bring value to your career and personal life, and I invite you to check out my blog and other inspirational resources.

LESSONS FROM THE TANK PODCAST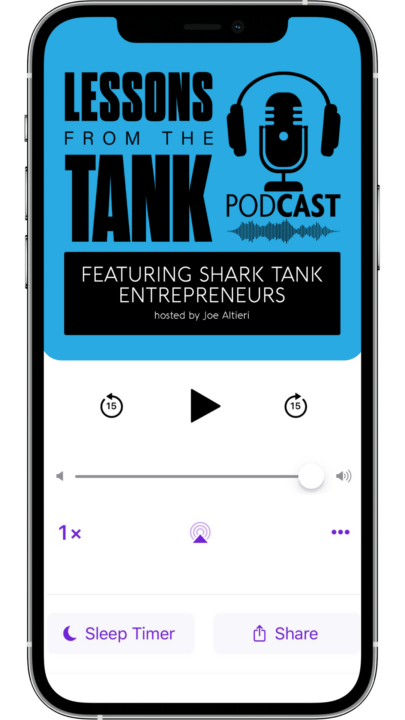 Maxwell Cohen – Become An Expert
Maxwell Cohen, Inventor of Peelaways disposable bed sheets, was fresh out of college and had no idea what he was in for when he took his brand new product on a "millennial start-up focused" episode of Shark Tank. But the experience, even though it was pretty brutal and didn't end with a deal, put him…
Becca Brown – Over Prepare and Be Ready To Pivot
Becca Brown is a Harvard graduate who worked her way up the ladder at Goldman Sachs, eventually landing a Chief of Staff position in London. Then she left it all behind. Today, Becca is the co-founder of SoleMates shoe and foot care products, along with former classmate and Goldman Sachs colleague Monica Ferguson. They pitched…
Dr. Rob Yonover – Everything Is A Problem To Solve
If you need a dose of motivation, don't miss one of the most passionate guests I've ever had on my Lessons From The Tank podcast! Dr. Robert Yonover is a Ph.D. geochemist/volcanologist, author, and North Shore big wave surfer living in Hawaii. His life-saving invention, the See Rescue Streamer – a patented emergency continuous signaling…
LESSONS FROM THE TANK BLOG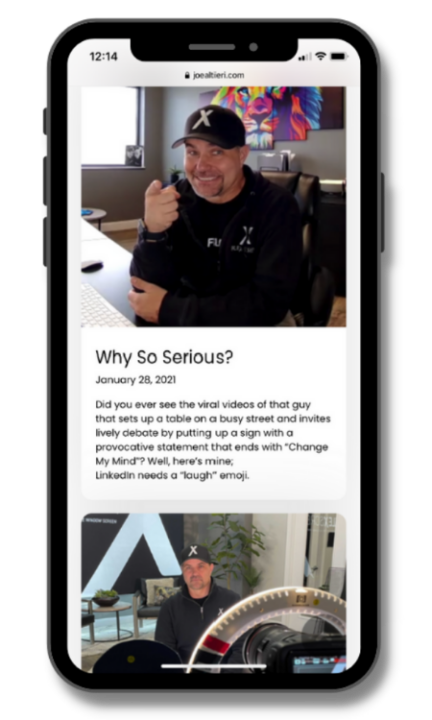 If you're willing to be honest with yourself about what's holding you back, you'll often find that the reasons are more likely fear-based excuses. And fear-based excuses are a perfect recipe for regret. So shake that can because there's something useful in there, even if it's not exactly what you're looking for.
"Progress is impossible without change, and those who cannot change their minds cannot change anything." – George Bernard Shaw. The official Merriam-Webster dictionary lists change as a transitive verb, and I'm not arguing with the authority, but I think of it more as a noun. Change – like gravity – is a constant "thing" in life and…
Maxwell Cohen, Inventor of Peelaways disposable bed sheets, was fresh out of college and had no idea what he was in for when he took his brand new product on a "millennial start-up focused" episode of Shark Tank. But the experience, even though it was pretty brutal and didn't end with a deal, put him…