This Is What's Missing From Your Resolutions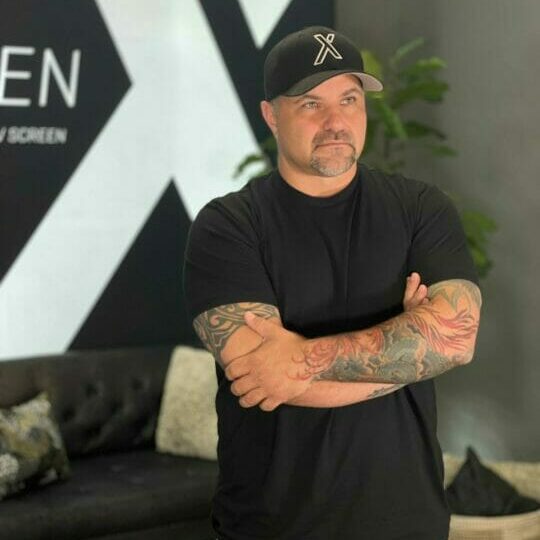 In 1953, Sir Edmund Hillary made history when he and his climbing companion, Tenzing Norgay, planted the very first human footsteps at the top of Mount Everest. If you ask him how he did it, he'll tell you very simply; he decided to do it and he did - one step at a time. But before he took those first steps, a whole lot of resolve went into that resolution.
It's that time of the year when we set lofty goals and determine that we will do better in the next 12 months - eat better, exercise more, reduce stress, or spend more time with our families. But if you made some New Year's resolutions, the news isn't great.
According to a survey by Statista, only 4% percent of people who made New Year's resolutions in 2018 said they kept them. That's down from an earlier University of Scranton study that showed approximately 19% of people who made resolutions actually kept them and achieved their goals over two years. Still pretty grim statistics.
But I didn't drop into your New Year sphere of influence to spoil the party. So, like all leaders, entrepreneurs, and expedition adventurers tend to do, let's look for ways to beat the odds.
There are several well-known methods to reach goals that most of us are probably very familiar with, including breaking larger resolutions down into smaller, more manageable wins. ("I'm going to lose 3 pounds this month" instead of "I'm going to lose 40 pounds.")
But I think one key component is easily overlooked when it comes to keeping resolutions or achieving any goal: having a personal mission statement. Everyone needs a "true north" that constantly guides them back on track because, let's face it, the track that winds through our lives is about as level, smooth, and forgiving as Mount Everest. So, do you have one? A personal mission statement? If you don't, chances are very good that you'll be keeping company with the 96% who fall short of their good intentions and give up the fight halfway up the mountain.
Craft your mission statement by deciding your primary purpose in this life. What sparks your passion and wakes up your soul? What do you believe you can do here and now to make a better future for others? How can you get outside of yourself and make a difference that matters? After scratching out pages of notes on each of those questions, I came up with the bumper sticker for my life: "My purpose is to use all of my gifts and life experiences to serve and inspire others to live their best life." The decisions I make hinge on these words, and it's so clarifying, really. Those resolutions start to fall into place when you line them up with your purpose. I can't effectively serve and inspire others if I'm not physically and mentally healthy, right? It's just that simple, and it's just that hard. But, just like Sir Edmund, high-level leaders do love a challenge.
After months of planning and organizing, Sir Edmund and his team began to scale that ominous monster of rock - one step at a time for seven straight weeks. On their way up, they established nine camps, some of which are still used by climbers today. They broke their monumental, seemingly impossible journey down into conceivable chunks. And, in doing so, they paved the way for (currently) 6,014 other people to achieve the most breathtaking physical accomplishment of their lifetimes too.
So set those goals and pen those resolutions. But do it with a clear and broader purpose. Make them about the greater good and, although I can't promise it, I believe you'll be well on your way to becoming part of the elite 4% in 2022.
Joe Altieri is the Inventor and CEO of FlexScreen. His product – the world's first and only flexible window screen - was featured on ABC's hit show, Shark Tank, where he hooked a deal with the proclaimed "Queen of QVC," Lori Greiner. joealtieri@flexscreen.com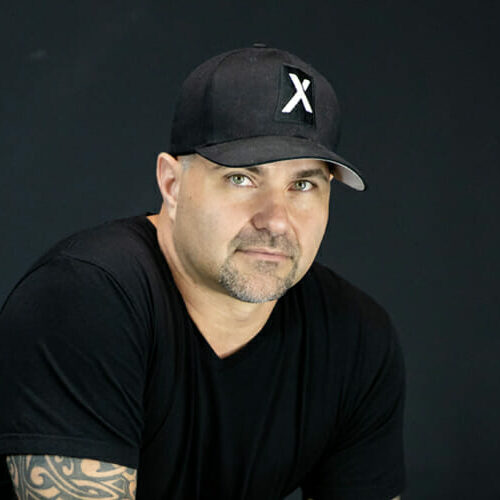 Joe Altieri is a third-generation entrepreneur, inventor, speaker, and President and CEO of his own multi-million dollar company.
During his 20+ years in the window industry, Joe recognized the inherent problems with old-style aluminum window screens and dealt personally with constant customer frustrations. Always an outside-the-box thinker, he knew there had to be a better way, so he set up shop in his garage and got to work. After years of trial and error, FlexScreen, the world's first and only flexible window screen, was born.
Since its introduction into the marketplace, FlexScreen has gained international attention and earned multiple industry awards. Most notably, FlexScreen was catapulted to the forefront when Joe appeared on ABC's hit show, Shark Tank, in January 2020. Three of the five Sharks battled for a piece of FlexScreen with Lori Greiner, the Queen of QVC, ultimately winning the deal.
Joe is a firm believer in giving back, and he is generous with his resources and his time. Several years ago, he was honored and recognized as one of Pittsburgh's Volunteers of the Year. He lives in Pittsburgh with his wife of 25 years, Alisha. They have four children, four grandchildren, and two very pampered Cane Corsos.
GET IN TOUCH:
for bookings - speaking engagements - podcast guest spots - general inquiries - or just to say hello