Dr. Rob Yonover – Everything Is A Problem To Solve
Dr. Rob Yonover – Everything Is A Problem To Solve
If you need a dose of motivation, don't miss one of the most passionate guests I've ever had on my Lessons From The Tank podcast! Dr. Robert Yonover is a Ph.D. geochemist/volcanologist, author, and North Shore big wave surfer living in Hawaii. His life-saving invention, the See Rescue Streamer - a patented emergency continuous signaling device, didn't get a deal on Shark Tank. Still, Rob was undeterred, and the See Rescue Streamer is now approved and used worldwide by military organizations AND can be found on every SpaceX flight!
I met Rob at a Shark Tank reunion of entrepreneurs who have appeared on the show, and we instantly connected. His passion and work ethic are unmatched, and his knowledge and life experiences are so interesting and engaging. I knew I wanted to have him as a guest on my podcast, and here are just a few of the entrepreneurial nuggets of wisdom Rob shares in this episode:
The 3 R's that you need to learn and constantly live by to be successful in ANYTHING that you do: Respect, Responsibility, and Resourcefulness
Shoot for the moon, but feel pride in whatever you accomplish. You don't always have to hit the big home run.
Don't quit your day job so you CAN eventually quit your day job. Keep working while developing your idea until you're sure you have a reason and the means to quit.
The #1 survival tool in any situation is your brain. Never stop learning and growing, and don't ever let yourself get bored.
I promise you'll be motivated and inspired by Rob's enthusiasm, knowledge, and business wisdom. Don't miss this episode of Lessons From The Tank!
To learn more about Rob and The See Rescue Streamer, visit seerescuestreamer.com.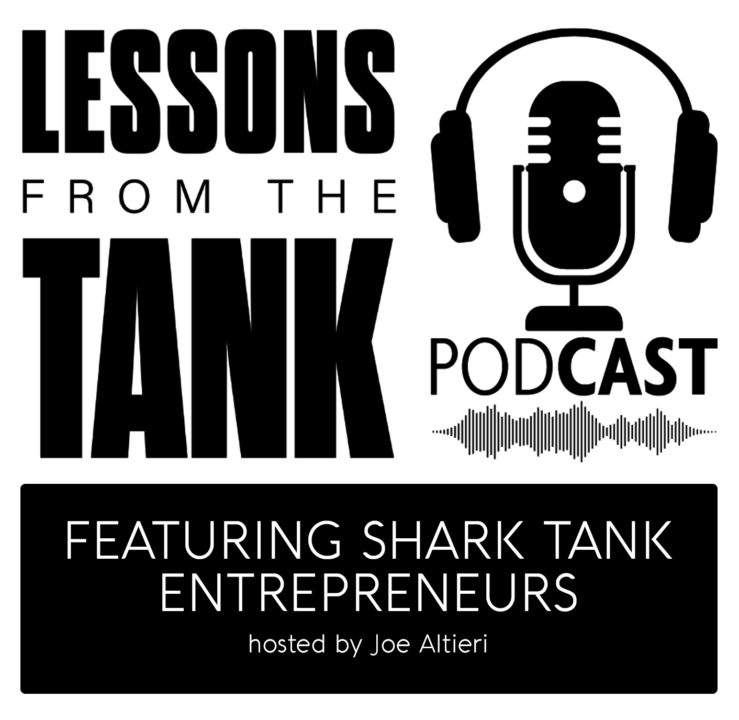 I'm a life-long innovator, entrepreneur and problem solver who turned my cutting-edge invention, FlexScreen - the world's first and only flexible window screen - into a thriving multi-million-dollar company. 





Contact Me Personally:
For bookings, speaking engagements, podcast guest spots, and general inquiries