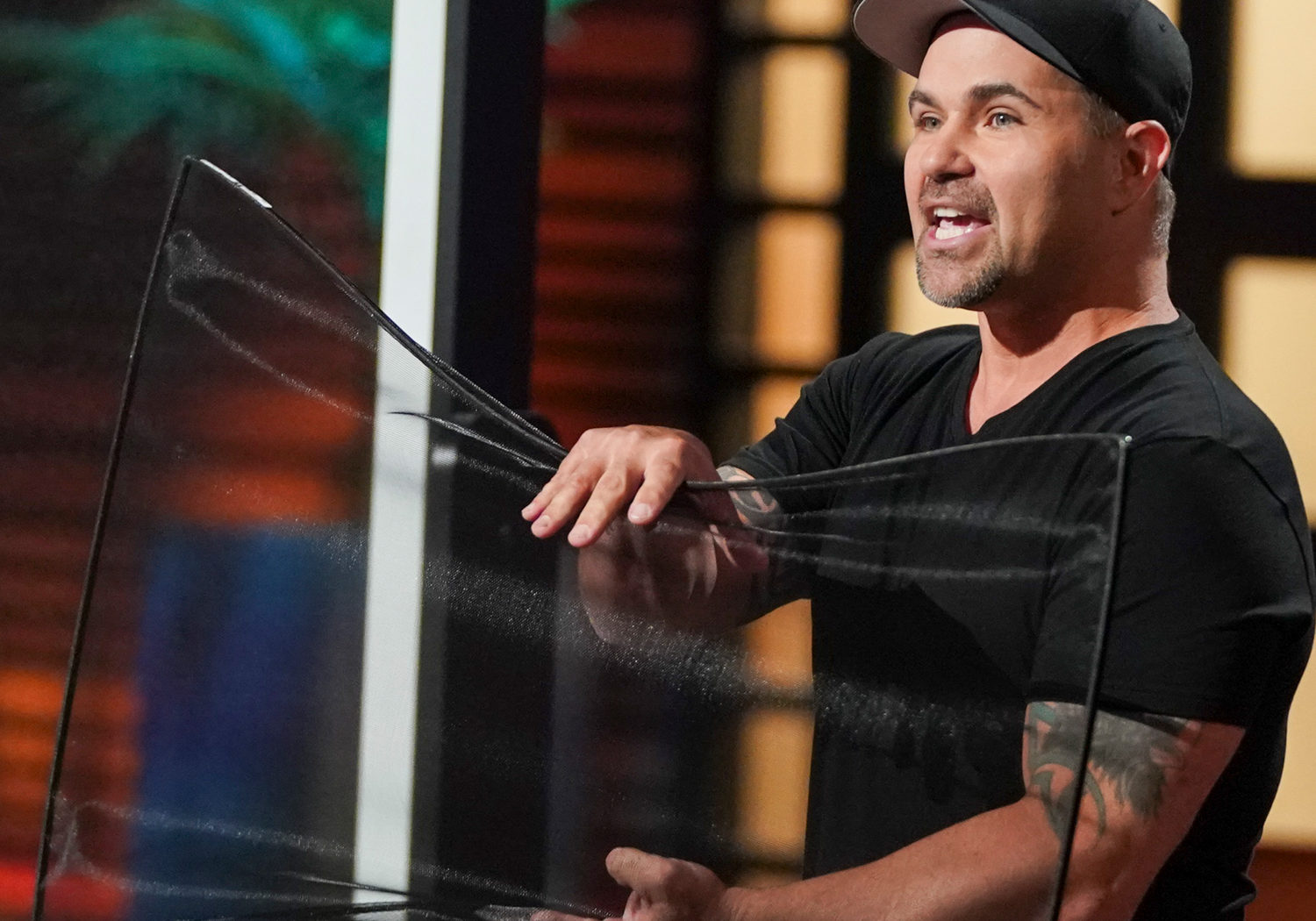 I believe that differentiation is the future of my business, and yours. We describe companies that are not moving forward as stagnant, but I'm not so sure that's a thing. You're always moving toward something. Either you're hammering your way toward innovation, or you're pounding nails into the coffin of your business.
Everyone has a dish scrubber, but the inventor of the "Scrub Daddy" took that simple technology to new levels with unique and useful features that we had never seen before. He also somehow managed to make this mundane household item "cute" and almost magnetic to consumers. Scrub Daddy has since grown to include even more cute and innovative ways to clean dishes, creating astronomical profits and making them (currently) the second most lucrative Shark Tank investment of all time.
Don't let the fact that we are talking about A DISH SPONGE escape you here. Scrub Daddy has sold millions of units because they differentiated themselves in a very crowded space. They took a simple, humble, inexpensive, and unexciting household product, and found a way to make it stand out.
The only Shark Tank product to surpass Scrub Daddy in sales is Bomba's Socks. Again - think about it. We are talking about SOCKS now. Another standard, everyday item with pretty much zero sex appeal or flashy-ness. So how did Bomba's differentiate and become THE most lucrative Shark Tank deal of all time? Generosity.
The Bomba's business model is mission-oriented. Buy one pair of socks, and they give a free pair to help marginalized people in at-risk communities. To date, they've donated more than 10,000,000 pairs of socks, designed with specific features to meet the needs of homeless people, to shelters all across the country. Because people feel good about participating in programs that help, sales have skyrocketed, resulting in explosive profits and making Bomba's the #1 selling Shark Tank product of all time. They carved a different path in a flooded marketplace, and it led them to incredible success.
I recently appeared (and got a deal) on Shark Tank as well, with a product that I invented in my garage. What many people don't realize is that I did not reach out to the show. I have a team that promotes my business consistently through a variety of marketing strategies. As a result, my product got noticed by Shark Tank producers. They recognized how I had innovated and brought new ideas and refreshing solutions to a commonly frustrating household item, and they called me. This is an extremely rare occurrence that only happens with a tiny percentage of the entrepreneurs who appear on the show. But they called because I had something they had never seen before. They called because my product was different.
Ask yourself these critical questions: What are you doing to differentiate? What innovative and new ideas are you working on (and implementing) that will propel your product or service to the front of, in most cases, a very long line?
How you answer these questions may very well determine the future of your business.
Joe Altieri is the Inventor and CEO of FlexScreen. His product – the world's first and only flexible window screen - was featured on ABC's hit show, Shark Tank, where he hooked a deal with the proclaimed "Queen of QVC," Lori Greiner. joealtieri@flexscreen.com

Joe Altieri is a third-generation entrepreneur, inventor, speaker, and the President and CEO of his own multi-million dollar company. He learned the value of company culture and building strong teams by watching his father and grandfather operate successful businesses.
During his 20+ years in the window industry, Joe recognized the inherent problems with traditional window screens and dealt personally with constant customer frustrations. Always an outside-the-box thinker, he knew there had to be a better way, so he set up shop in his garage and got to work. After years of trial and error, FlexScreen, the world's first and only flexible window screen, was born.
Since its introduction into the marketplace, FlexScreen has gained international attention and earned multiple industry awards. Most notably, FlexScreen was catapulted to the forefront when Joe appeared on ABC's hit show, Shark Tank, in January 2020. Three of the five Sharks battled for a piece of FlexScreen with Lori Greiner, the Queen of QVC, ultimately winning the deal.
Joe is a firm believer in giving back, and he is generous with his resources and his time. Several years ago, he was honored and recognized as one of Pittsburgh's Volunteers of the Year. He lives in Pittsburgh with his wife of 25 years, Alisha. They have four children, four grandchildren, and two very pampered Cane Corso's.
Contact Me Personally:
For bookings, speaking engagements, podcast guest spots, and general inquiries